Happy Imbolc and greetings from the Grainey Valley!
Spring has arrived here in Ireland, the days are getting longer, and there is excitement in the air as so many beings of Nature are starting to awaken from their winter slumber…
The first lesser celandine flowers and even an occasional bright dandelion are already shining their golden light here and there… And gorse is already in bloom.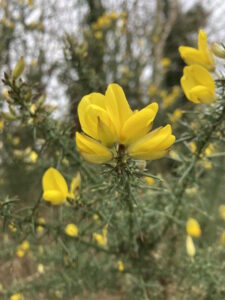 We are getting ready for tree planting! We plan to start planting the first native tree saplings here on the land of the Nature Sanctuary very soon. We will keep you posted!
Green blessings from east Clare,
The LGNS team